BNPP AM publishes case study with natural capital coalition
Integrating consumer companies' approach to seafood sourcing and plastic & packaging into ESG (Environmental, Social, Governance) scoring and investment decisions.
BNP Paribas Asset Management ('BNPP AM') has analysed the consumer sector's approach to seafood sourcing and plastic & packaging. Their findings are published by the Natural Capital Coalition, an international collaboration of over 300 organisations that unites the global natural capital community.
This analysis was conducted on consumer companies including European food retailers, global soft drinks manufactures and consumer home & personal care product companies, and allows for enhanced ESG scoring by increasing or decreasing individual company scores depending on their approach, as well as being used as a basis to engage with companies to promote the adoption of best practices.
As early adopter of natural capital thinking, BNPP AM is convinced it has a key role to play in reducing the pressure on oceans and contributing to Sustainable Development Goal 14 (aiming to conserve and sustainably use the oceans, seas and marine resources for sustainable development).  It is a core component of its approach to sustainability, which has been reinforced with the launch of its company-wide Global Sustainability Strategy in March this year.
"Natural capital is a key pillar of our Global Sustainability Strategy, as we believe that protecting our oceans – and more broadly environmental sustainability – is a critical pre-condition for a more sustainable and inclusive economic future. We are looking to adopt a formal ocean policy covering sectors including shipping and tourism, and we will undertake further research into seafood and plastic to raise awareness and understanding of these issues, as well using our voting policy and stewardship activities to influence stakeholders."
Robert-Alexandre Poujade
ESG Analyst at BNPP AM
"The case study was produced in line with the Coalition's objective of developing an Oceans Supplement to the Natural Capital Protocol, and we are pleased to have supported BNP Paribas Asset Management in this work.  In this case, BNPP AM has demonstrated that better and more holistic information can change investment patterns in ways that reward industry leaders, provide environmental and social co-benefits, and minimise the exposure of their investments."
Mark Gough
Executive Director of the Natural Capital Coalition

The case study is available on the Natural Capital Coalition website here.
Expert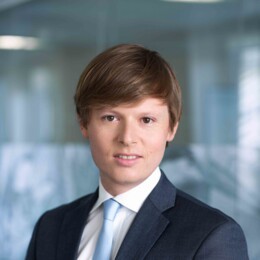 ESG Analyst, Biodiversity Lead
Robert-Alexandre Poujade is ESG analyst within BNPP AM's Sustainability Centre, in charge of biodiversity. He joined BNPP AM in 2011 and has been an ESG Analyst...